Since 1991, Unified Services of Texas, LLC (UST) has earned a reputation as an industry leader by delivering exceptional fuel construction projects.  Over the years, we have cultivated a passion for excellence driven by our extraordinary team of proud, dedicated and energetic professionals who desire to be the best.  UST is a unique place where achieving your career ambitions is possible. 
We possess a common and shared goal for continued learning, improvement and growth.  If you are ready to explore the possibilities and unleash your potential, click on the link below and tell us more about you.
To learn more about joining our talented team, search opportunities here.
We look forward to learning more about you.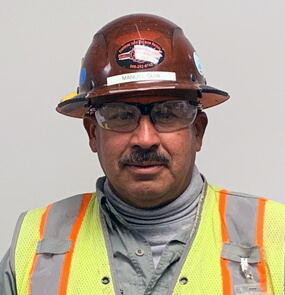 Manuel Guia, Project Superintendent – 16 years with UST
"I have been in the company for 16 years.  My career has allowed me to increase my knowledge and skills associated with the fueling systems construction industry. There is definitely a culture of team unity where I feel my voice matters and that I able to make a difference.  Not only do I have the opportunity to grow professionally, there is a feeling of great personal satisfaction knowing I am part of a great company where my contributions have been recognized with advancement and on par compensation."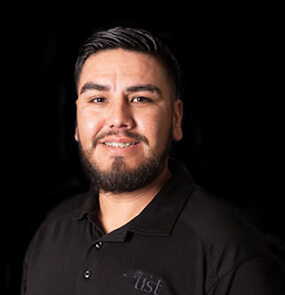 Sergio Perez, Project Superintendent – 15 years with UST
"I have been with the UST for 15 years and have always been given the opportunity to express my opinion, not only about the direction of projects I am assigned to but the company as well.  I have always been treated with utmost respect and can honestly say that one of the most common phrases heard around here is 'thank you'.  The culture of transparency and inclusiveness from which UST operates gives me a sense of belonging and purpose.  It's this combination of culture, our very talented team, and the tools we are provided, that fuels the engine of this great company."
UST offers a competitive benefits package to meet the diverse needs of all employees and their family members. You are eligible for benefits such as:
• Medical, Dental and Vision Plans
• Short-term and Long-term Disability Insurance
• Retirement Savings Plan (401k)
• Profit Sharing
• Paid Vacation, Holidays
If you would like to send us your resume, please send it to hr@ustfuel.com along with a cover letter or paragraph stating why you would like to join our team. Or simply click here to view open positions:
UST is a drug-free workplace. The firm is an Equal Employment Opportunity (EEO) employer and does not discriminate in any employer/employee relations based on race, color, religion, sex, sexual orientation, gender identity and expression, national origin, age, marital status, disability, veteran status, genetic information or any other basis protected by applicable discrimination laws.