FuelVu - Model Selection & Options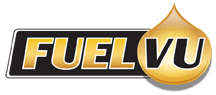 Standard Designs: Wall-Mount (2, 4 & 7 GPM) & Large Capacity Free-Standing Series
MODEL

GPM1
GPH1
TANK SIZE2
GALLONS
25% CYCLE
TIME – HRS
33% CYCLE
TIME – HRS
HP1

VOLTAGE

PIPE SIZE
IN. NPT

115/230-1-60V, 6.6/3.3A
230/460-3-60V, 1.6/0.8A

115/230-1-60V, 6.6/3.3A
230/460-3-60V, 1.6/0.8A

115/230-1-60V, 8.8/4.4A
230/460-3-60V, 2.4/1.2A

115/230-1-60V, 11.0/5.5A
230/460-3-60V, 2.8/1.4A

115/230-1-60V, 13.4/6.7A
230/460-3-60V, 3.6/1.8A

115/230-1-60V, 18.0/9.0A
230/460-3-60V, 4.8/2.4A

230-1-60V, 10.5A
230/460-3-60V, 5.8-2.9A

230-1-60V, 17.5A
230/460-3-60V, 8.4/4.2A

230-1-60V, 17.5A
230/460-3-60V, 8.4/4.2A
1GPM/HP @ 32SSU, 50PS
2Single Tank Capacity Only
Note: We are experts at building products that meet our customer's exact requirements. Contact us if your job specifications require additional options or considerations.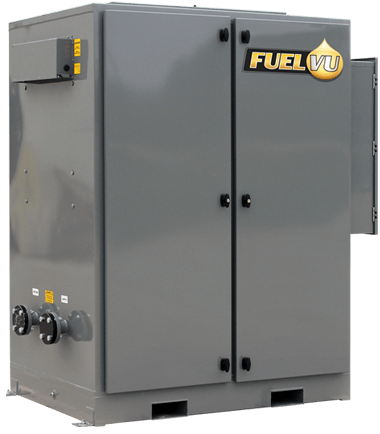 FuelVu Stand Alone Systems are designed for much larger tank capacities. Even under high pressure gpm, precision fuel analysis remains with repeatability of +/-2 ISO count.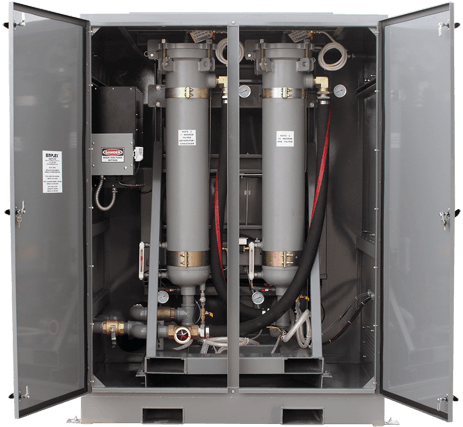 FuelVu Automated Fuel Polishing and Integrated Fuel Analysis
Standard System Includes:
I-Vu Fuel Laser Analyzer

Indoor wall-mountable

1 through 2-inch NPT or flanged field connections

On-board, integrated digital controller, UL508A

MODBUS or Ethernet network compatible

Inlet, outlet ball-type shutoff valves

Check valve

Pressure/vacuum gauges

Pressure transducers, water detector

Circulation pump, GPM and HP as per Model Section
Options:
FVU-10: Stainless Steel Belly Tank Leak sensor

FVU-20: Outdoor NEMA Steel Enclosure

FVU-30: Outdoor enclosure with internal cabinet heater and thermostat

FVU-40: FBO indoor cold environment coalescent heater

FVU-50: 1–Micron final filter element

FVU-60: Tank level sensor for display and alarms

FVU-70: Magnetic in-line fuel conditioner installed

FVU-80: BacNet communication port

FVU-90: Low or High Level Alarm/Overfill sensor
Standard Filtration Elements Included:
Strainer @ 40 mesh

5 Micron Particulate Filter

Water Coalescer / Water Separator to 15 ppm

Replacement filters readily available, please contact FuelVu
Replacement Filters
Filters are used to protect the OEM supplied fuel system.
Coalescer/Separator
Coalescer/separator filters are a two stage element that removes water and contaminants from diesel fuel streams and are the most popular filters
Particulate Filters
Particulate filters remove contaminants down to one micron. Particulate filters can also be used upstream, before a water separator filter, to extend filter life.
Water Absorber
Water absorber absorbs water and filters out contaminants from diesel fuel.

FBO

Micron Rating

Coalescer/Separator


FBO-14
(6 x 14 Filter)
(6 x 14 FilterFBO-14
(6 x 14 Filter)